M. A. DePompolo Products Investigations
Background Areas of Practice Contact Us Cost Analysis Budgeting EIEP PowerPoint A R Speech AOI Articles News Fee Schedule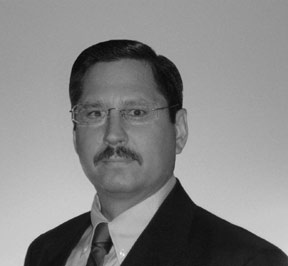 Michael A. DePompolo
PROFESSIONAL SUMMARY
Thirty-five years investigation and case preparation experience involving manufacturers of automobiles, light and heavy duty trucks, boats, jet skis, motorcycles, ATVs, snowmobiles, construction and farm equipment, materials application, medical devices and chemicals involving injuries, product performance, environmental issues and business relationships. Investigated and coordinated investigations under local, regional, and national counsel programs. Researched many issues and activities in which businesses and their principals have been involved. Experienced in securities laws and alternative dispute resolution as a presiding Financial Industry Regulatory Authority (FINRA) arbitrator. Served in civil mediation proceedings.
STRENGTHS
Fact collection for mechanical and biomechanical analysis and accident reconstruction

Evaluation and management of complex accident investigations

Expertise in engineering and legal aspects of product liability matters

Interpersonal skills in relating to the public, government and corporations

Alternative dispute resolution
EXPERIENCE
Licensed Private Investigator; M. A. DePompolo Products Investigations, Golden Valley, MN 11/96 – Present. Supplying professional fact collecting and litigation support on behalf of manufacturers and their counsel. Research and evaluate injury mechanisms, product performance, environmental issues and business relationships. Support for counsel in preparing written discovery and fact witnesses for discovery depositions. Trial contributions include preparing trial fact witnesses, exhibits and organizing facts for opening statements. Served; American Honda, AMF, Ashland Oil, Bobcat, Chrysler, Daimler, Dart Transit, Dow Chemical, Ford, General Motors, Harley-Davidson, Hyundai, Isuzu, Kawasaki, Kia, Komatsu, Kubota, Masco, Mazda, Mercedes-Benz, Mitsubishi, Nissan, PACCAR, Pentair, Pirelli Tire, Proctor & Gamble, Polaris, Remington Arms, Saturn, Takata, Tokio Marine, Toyota Motor Sales, USA and Yamaha.
Certified Public Arbitrator;
Financial Industry Regulatory Authority, 5/05

– Present.
Presiding panel member hearing matters involving securities, contracts, ethics, business relationships and labor disputes
between investors, securities firms, and employees of securities firms.

Analyze, evaluate and rule on pleadings, discovery, financial statements, agreements and contracts from investment disputes involving stocks, bonds, options, mutual funds and other types of securities.

Ascertain and rule on investment suitability.

Chairperson certified to preside over arbitration proceedings.
Senior Product Liability Investigator; Bowman and Brooke, Minneapolis, MN 12/82 - 10/96. Department manager and senior field investigator overseeing and training of staff investigators. Investigated high exposure product liability cases on behalf of Chrysler, Ford, General Motors, Freightliner, Honda, Hyundai, Isuzu, Mazda, Mitsubishi, Navistar, Nissan and Toyota. Investigated and managed the investigations of General Motors PCFFF regional counsel cases in ten states and rollover roof crush investigations under national counsel program. Gathered facts for and worked with expert engineers in preparing accident reconstruction and biomechanical analysis of vehicular accidents. Conducted site and vehicle inspections. Administered independent and client investigators for cases of lesser exposure.
Investigator; Dykema, Gossett, et. al., Detroit, Michigan 8/75 - 11/82. Field investigator for cases involving businesses and individuals in a wide variety of matters ranging from mergers and acquisitions to fraudulent business activities. Product liability investigations on behalf of manufacturers.
EDUCATION

Northwestern University, Evanston, Illinois 2005, 2006;
Traffic Accident Reconstruction I & II

University of Michigan; Dearborn, Michigan.
1980. BA Political Science. Minor in Public and Police Administration. Graduated with Honors.

FINRA
; Certified Public Arbitrator training Des Moines, IA 2005

;
Chairperson certification training
;
Expungement course;
Code Revisions course

Annual training conferences of Midwest Association of Technical Accident Investigators
PI licensure training and maintenance of license requirements exceeded

PROFESSIONAL ASSOCIATIONS
Member Midwest Association of Technical Accident Investigators
Financial Industry Regulatory Authority #A33342
Alternative Dispute Resolution arbitrator
Licensed Private Investigator #775, Minnesota Department of Public Safety.
Send mail to madpi@msn.com with questions or comments about this web site.